Hi,
so I have everything working on my site currently. Recently I have got some orders and wanted to print invoices for the orders and found that there is such option on WooCommerce for some odd reason so I found a plugin to add this option for me:
http://wordpress.org/extend/plugins/woocommerce-delivery-notes/
It all installed fine but when I go to print a invoice and preview it, there is nothing listed in the table contents that should list the items that have been ordered... Preview screen shot below: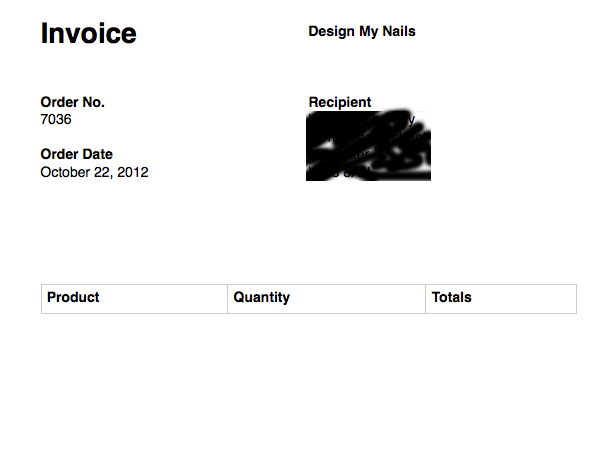 I contacted the plugin support direct and was told to debug so I did and got the following errors:
Notice: get_theme_data is deprecated since version 3.4! Use wp_get_theme() instead. in /home4/designmy/public_html/wp-includes/functions.php on line 2628
Warning: Cannot modify header information - headers already sent by (output started at /home4/designmy/public_html/wp-includes/functions.php:2628) in /home4/designmy/public_html/wp-includes/pluggable.php on line 881
I was told:
"search in your theme for get_theme_data and you may find the problem. you can ignore the modify header message. good luck!"
so I went to line 2628 on functions.php and couldn't find any line get_theme_data to change to wp_get_theme()... During some further researching I was told that it would be best to contat the theme authors for support as they would be able to help resolve that issue that will hopefully resolve my invoice issue.
Any help would be greatly appreciated. Sorry for the long winded post.
Thanks.
Karam